The future is a common cause.
Using less CO2 is more.
Sustainability is easily added to the list of corporate goals – but that is not what it's about. It's about achieving long-term goals and never losing sight of them. And that's exactly what MS Powertrain Technologie GmbH does:
Avoiding waste
Preserving resources
Saving energy
Reducing emissions
Protecting biodiversity
and much more
In addition, we frequently examine our operational processes to determine ecological and economical optimization potentials, pursue a comprehensive energy and environmental management and constantly expand our commitment to a better future.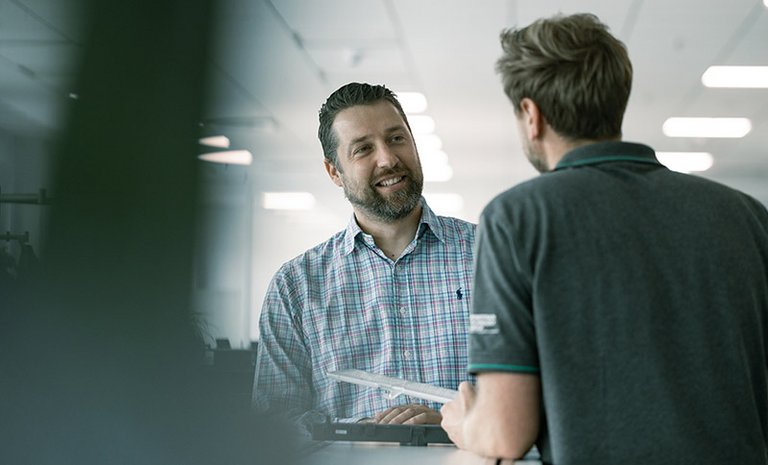 A multi-faceted commitment for a single cause: Our future.
Our energy and environmental policy
With every single process, the team of MS Powertrain Technologie GmbH aims to protect our environment. We exemplify an efficient handling of resources and are committed to contribute in many areas. As part of our environmental and energy management, we aim to achieve the following goals – some of which have already been integrated into our processes:
Continuous commitment
To MS Powertrain Technologie GmbH, sustainability primarily means being proactive at all times. That is why we keep expanding our range of measures we take while always keeping an eye on ensuring their effectiveness. We will gladly show you in person how successful we are in this area.