As a renowned manufacturing service provider for optimal small, medium and large batch sizes, MS XTEC GmbH offers companies from a wide range of industries manufacturing solutions developed especially for them. We produce a wide range of products for you and leave nothing to be desired in terms of efficiency, technological possibilities and an outstanding service.
You can count on our team: It not only consists of a highly qualified staff but also of high-tech production plants that we adapt to your specific requirements.
"Service: Next Level" – this means we will be guided by your needs, that you won't have to compromise, that you always retain total control and that you can rely on our state-of-the-art production.
"High-tech: Next Gen" offers you the advantage that we will use optimal process networking to offer you precisely those automation and digitalization options that are most beneficial to you and offer true added value for your next-generation products.
"Future: Next Steps" stands for our solution-oriented approach: We tackle it and tailor all process steps toward production goals. Whatever you want us to manufacture: We always find a solution!
Competencies
Series competencies. From a batch size of 50 – tried and tested millions of times over.
The majority of our customers have been relying on our production know-how for many years. To us, it doesn't matter whether you need small, medium or large batch sizes. Depending on the industry and your requirements, we will adapt our production to ensure that you will receive your quality products exactly when you need them.<br/> Our competencies comprise all important production steps from process development and machine optimization to metalworking as well as digital control, transparency and traceability tools. <br/>Our strengths – your advantages.
Product ranges
Insights into outlooks.
MS XTEC GmbH serves many industries – all with one thing in common: Our solution is always different. It is tailor-made and therefore technologically and economically superior – both for medium-sized businesses and major corporations. We will manufacture a wide range of quality products for you, including housings, valve trains, valve bridges, rocker arms, rocker shafts, rocker arm brackets, swing arms, swing arm shafts, hybrid ferrules, valve bodies, valve train platform HDEP or axles up to 1,200 mm – and much more.
Whether it's for the large-scale production of commercial vehicles or trucks, or small batches for leisure mobility products or industrial applications, you can count on MS XTEC GmbH for outstanding solutions that offer added value to your production.
Careers
Getting ahead.
With the technologies of tomorrow.
If you want to move things, you have to be open to new approaches. If you want to succeed in the future, you have to build the foundation for that success in the present. If you want to achieve personal and customer satisfaction, you have to exemplify your values.
If we are in agreement on these three things, then let's talk about a career at MS XTEC GmbH.
As a cutting-edge, internationally active production specialist based in the southern German town of Trossingen-Schura, we combine personal and professional benefits for an especially attractive working environment. Shape your future: with us and for our customers.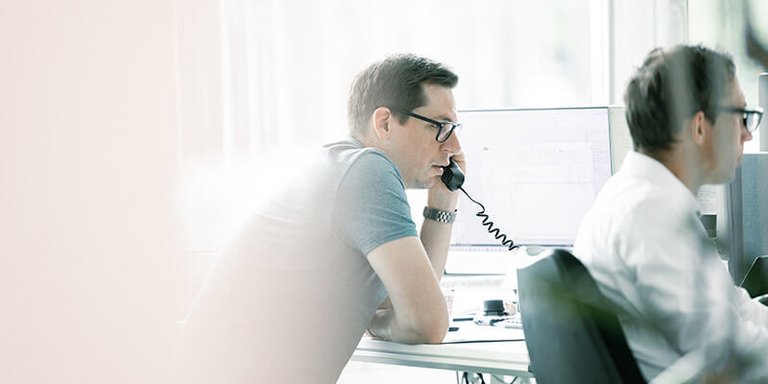 Future: Next steps.
Contact persons with all of the answers.
Always available in person:
Customer satisfaction is of the utmost importance to the team of MS XTEC GmbH. You can always count on us – from the initial idea and finding solutions together to the actual production and being there for you when our service is needed.