The future is a common cause.
Using less CO2 is more.
Sustainability is easily added to the list of corporate goals – but that is not what it's about. It's about achieving long-term goals and never losing sight of them. And that's exactly what MS XTEC GmbH does:
Avoiding waste
Preserving resources
Saving energy
Reducing emissions
Protecting biodiversity
and much more
In addition, we frequently examine our operational processes to determine ecological and economical optimization potentials, pursue a comprehensive energy and environmental management and constantly expand our commitment to a better future.
We respect and protect human rights and the rights of employees, we safeguard and promote equal opportunities and we prevent all forms of discrimination and exploitation throughout all of our business operations.
We respect, protect and promote the well-being and interests of our employees.
We take into account and consider all stakeholders and their interests in all of our operations.
We increase resource efficiency, we increase raw material productivity and we reduce our use of natural resources.
We use renewable energies, we boost energy efficiency and we reduce greenhouse gas emissions in accordance with targets or we offset them in a climate-neutral manner.
We take responsibility for our services and products through careful scrutiny of the value creation process and the product cycle in terms of their sustainability. At the same time, we create transparency in this regard.
We safeguard the long-term success of our company and we provide jobs in this region.
We encourage innovation for products and services that improve sustainability and that underscore the potential for innovation of the Baden-Württemberg economy.
We act in the spirit of sustainability, first and foremost in the context of financial decisions.
We prevent corruption, we uncover it and we apply sanctions.
We generate added value for the region in which we transact business.
We provide incentives at all levels of the company to encourage new forms of thinking and ways of taking action. For this, we involve our employees as well as all other stakeholders in an ongoing process to increase corporate sustainability.
Guiding principle 05: Energy & emissions
By defining 'energy & emissions' as a focal point, we shall be helping to improve the general climate balance. To accomplish this, we have defined the following objectives:
2033: Reduction of CO2 emissions by 50%
2045: Achieving the zero carbon target with CO2 emissions of 0%
To achieve these targets, we are committed primarily to greater use and expansion of renewable energies – first and foremost being solar power. For this, we use a total of three photovoltaic systems that generate about 3.76 GWh of electricity annually. This is enough power to supply about 1000 households with electricity for a whole year.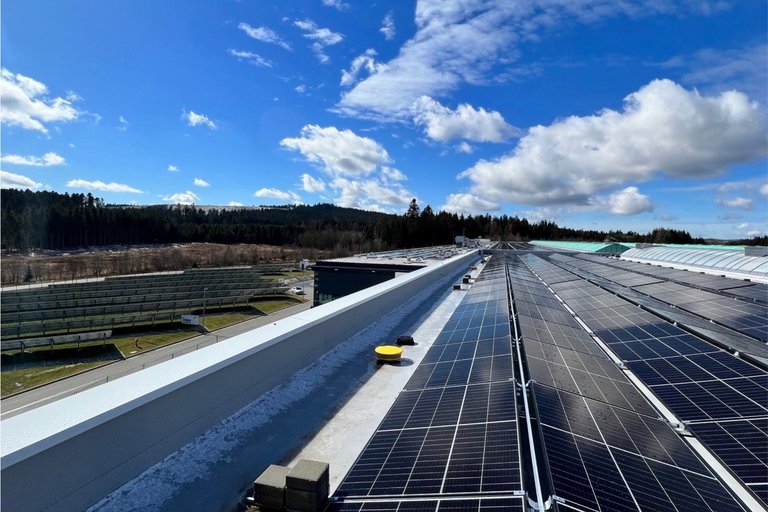 Guiding principle 06: Product responsibility
By defining 'product responsibility' as a focal point, we wish to assure a sustainable value chain. An integral aspect of this, for MS XTEC as well for our suppliers, needs to be an awareness of ecological and social criteria as well as the conservation of resources right across the entire value chain. To help us to accomplish this aim, the Sustainability Supplier Guideline we have drawn up is already in use.
We call upon our direct suppliers to obtain a commitment from their sub-suppliers to comply with the guidelines in this document. In this way, we seek to ensure that the standards we set are communicated to and adhered to, right across the entire value chain. In the long term, we only wish to use suppliers who have at least introduced the standards we have set in their company or who have developed and established their own sustainability guidelines.
Guiding principle 07: Corporate success and jobs
To safeguard our long-term success as a company, we are committed to having production processes that comply with the very latest high-tech standards. To this end, we have launched an automation project that envisages the acquisition of 24 new 5-axis machining centers.

Firstly, through the use of these high-tech machines, we can reduce production and labor costs in the long term. This is because robots can perform simple tasks such as placement, loading and unloading, etc. efficiently and in a time-saving manner. Secondly, we are then able to provide high-quality jobs with the help of which skilled staff can be trained up to satisfy the requirements of modern industry. The MS Group's own training center also delivers specialist training to our new skilled staff. Through this symbiosis of newly emerging skilled jobs and in-house training, we can safeguard the success of our company as well as jobs at this location, which in turn benefits our region.