MS XTEC GmbH manufacturers precision parts that power (commercial) vehicles, motors, transmissions and plants across the globe. We are a leader in the field of reliable volume production (including large-scale production).
We stand for an in-depth vertical range of manufacture and total process reliability. With our diverse production portfolio, we not only supply the automotive industry but also many other industries, such as industrial sectors. Across many industries, our customers value our commitment to quality, our ability to react quickly and our in-person customer support.
The uses for our top-precision products and systems are nearly universal yet very specific – in addition to the automotive industry, they are also used for power generation in the demanding shipbuilding sector, for secondary energy generation motors in the mining sector, for stationary energy technology for the extraction of raw materials, for powerful direct and indirect drives as well as for transmission components in the agricultural sector.
We turn your custom solution into a standard product, regardless of whether it is a small or large series. You can always count on two things: First, that you won't have to compromise, and second, that you can rely on the quality standards, delivery dates and processes that we have agreed on. We rely on a flexible, cutting-edge production with an in-depth vertical range of manufacture, as well as on enduring, cooperative partnerships with customers and suppliers alike.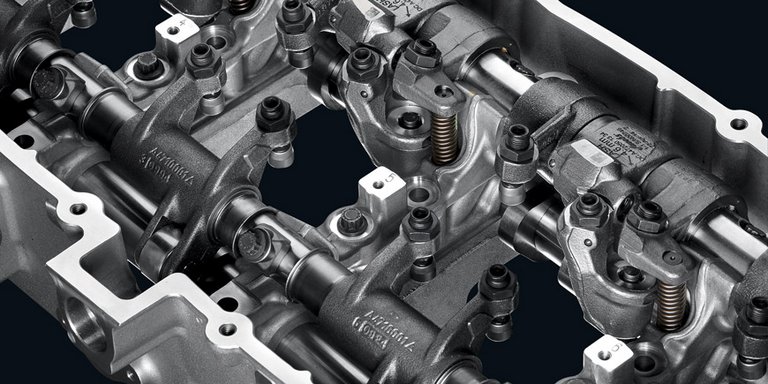 We have made a name for ourselves across the globe – especially when it comes to complex valve trains. Our products are not only used in commercial vehicles and buses but also in off-road vehicles, in rail transport, mining and the agricultural sector. Our systems weigh between 2.5 kg (5.5 lbs) to more than 50 kg (110 lbs).